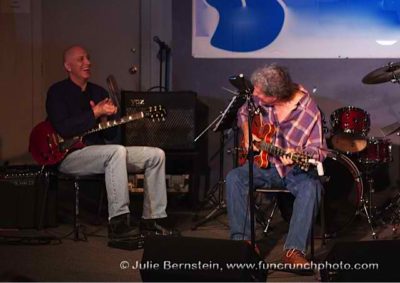 31 Dec

2009

ENDORSEMENT & SPONSORSHIP NEWS
Chris Campbell has graced me with an artist endorsement and sponsorship with Rockbox Electronics!
Chris has signed a multitude of players in his career, such as Eric Clapton, Sting, Andy Summers, Bo Diddley, Joe Bonamassa, etc…Needless to say, I am truly honored and humbled.

______________________________________________________________________

Master Artist Series/Fort Mason/SF – Legendary musicians welcomed for a performance, technique discussion, personal stories and audience Q&A. Giving the audience an opportunity to interact with legendary musicians in a unique and intimate setting. Performances with Lindsey Boullt.

The Masters –  Elvin Bishop, Greg Howe. Stu Hamm, Joel Taylor
---
The JamWow! Festival Café DuNord/SF Friday, May 29, 2009

Event Co-producer – Lindsey Boullt
Featuring – JamBand Super Group Garaj Mahal.
Alex Machacek – Guitar Extraordinaire.
Marco Minneman -Int'l drum superstar (Aristocats, Joe Satriani).
JazzRock juggernaut – Heavy Rubber.
CluedIN – India's Premier Portal of Music and Travel
David Hunkins – tech specialist.
Sandhya Chib – former Miss India.
Check out the short film 'JamWow!'
by French filmmaker Iona Sidi
______________________________________________________________________
March 30 – Modern Shred Chops and Beyond! 6:30-8:30pm.
Seminar w/Lindsey Boullt/Fort Mason Center/SF
This seminar will teach modern solo approaches to wide interval expression and the wonderful importance of modes. As well as, concepts for soloing, chordal expansion, flip-flop theory, chord + 1, rhythmic divisions and the four foundations of melody. Great shred licks.
---
Gig Announcement –
Stanford University commencement. Sunday, June 14, 2009.
Guest performer.
---
January 2009
Abstract Logix is now distributing 'Composition'. I have followed Abstract Logix and its' owner and visionary, Souvik Dutta for some time now. I am thrilled to be included within the framework of this forward-thinking organization. Thanks to Souvik Dutta, and Walter Kolosky for this opportunity.